Holland Park Rug (grey version)
Description
Needlepoint kit for rug

Alexander Ionides was one of Morris' most important patrons. He owned a magnificent house in Holland Park, London. In the late 1800s he commissioned Morris to produce a large hand-tufted carpet for his home. The design was called Carbrook and the original now rests with the Victoria & Albert Museum. 
Beth Russell, while retaining all the beautiful detail, has reduced the design to more manageable proportions and re-named it Holland Park.
The kit is also available in a blue version.
Details
| | |
| --- | --- |
| CANVAS: | 7/8#/in Zweigart Cream Rug Canvas, 31 x 52in (79 x 132cm) |
| DESIGN: | 27 x 48in (68.5 x 122cm) |
| STITCH: | Cross |
| WOOLS: | Appleton crewel using 4 threads |
| CHART: | A printed chart is provided to help with the positioning of the colours. |
| INSTRUCTIONS: | |
More from this collection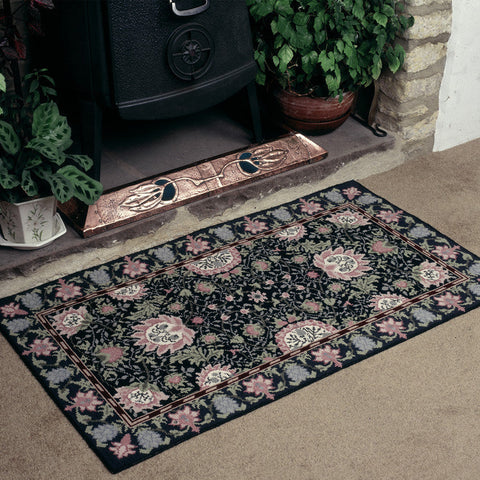 Holland Park Rug (blue version)