African Marigold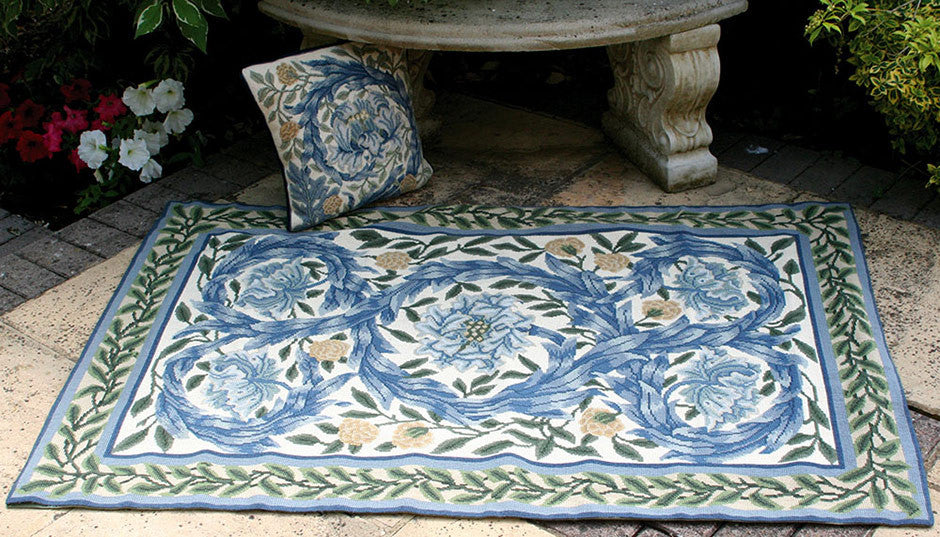 Designed by
William Morris
in 1876 as a cotton chintz, African Marigold was block-printed by Thomas Wardle using natural Prussian blue dye.
This interpretation for needlepoint recaptures the faded look of Morris's preliminary watercolour sketch which is in the collection of the William Morris Gallery at Walthamstow.
The cushion and rug designs appear in Beth's books Traditional and William Morris Needlepoint respectively.
Kits in this collection