Marquetry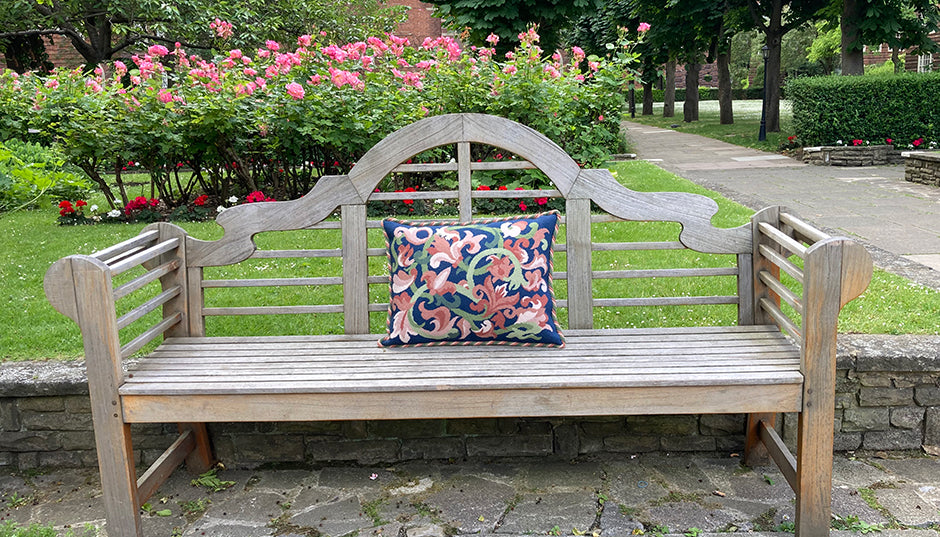 The beautiful simplicity of this design with its clean elegant lines is something I feel strongly would have appealed to William Morris.
These designs were originally depicted in Roman times in stone and marble. By the 16th century wood veneers were used to enhance some of the finest furniture, occasionally with the addition of fine metals and mother of pearl. It is a form I think that works beautifully in needlepoint.
The colours are gentle and the stitching simple as there is no shading, just the security of filling in one pretty curved shape after another.
I have chosen 4 colour schemes that have proved popular in the past. The pink version blends with
Lodden
, the blue with
African Marigold
, and the gold with
Sunflower
. We also offer a variety of backgrounds.
Kits in this collection